Best & Brightest
Mejor y más brillante

Farewell, Graduates
Adiós, graduados

Special Olympics State Competition Showcases Tomcat Talent
La competición estatal de las Olimpiadas Especiales muestra el talento de los Tomcat

Joanna Villagomez, 8th Grade Student at Fred Rodgers Magnet Academy, Named Promising Young Writer
Joanna Villagómez, estudiante del 8tavo grado de Fred Rodgers Magnet Academy, Nombrada como Joven Escritora Prometedora
August 22
Institute Day
Día del instituto
August 23
Institute Day
Día del instituto
August 24
First Day for Students
Primer día para los estudiantes
September 5
No School - Labor Day - District Closed
No hay clases - Día del trabajo - Distrito cerrado
September 15
Half Day for Students - School Improvement
Medio día de asistencia estudiantil - Mejoramiento escolar
October 10
No School - Columbus Day - District Closed
No hay clases - Día en conmemoración a Cristóbal Colón - Distrito cerrado
October 19
Half Day for Students - School Improvement
Medio día de asistencia estudiantil - Mejoramiento escolar
October 20
No School - Parent Teacher Conferences
No hay clases - Conferencias de padres
October 21
No School - Parent Teacher Conferences
No hay clases - Conferencias de padres
November 8
No School - Election Day - District Closed
No hay clases - Día de elección - Distrito cerrado
November 23
No School - Thanksgiving Break - District Closed
No hay clases - Vacaciones de Acción de Gracias - Distrito cerrado
November 24
No School - Thanksgiving Break - District Closed
No hay clases - Vacaciones de Acción de Gracias - Distrito cerrado
November 25
No School - Thanksgiving Break - District Closed
No hay clases - Vacaciones de Acción de Gracias - Distrito cerrado
December 16
Half Day for Students - School Improvement
Medio día de asistencia estudiantil - Mejoramiento escolar
December 23
No School - Winter Break
No hay clases - Vacaciones de invierno
December 26
No School - Winter Break
No hay clases - Vacaciones de invierno
December 27
No School - Winter Break
No hay clases - Vacaciones de invierno
December 28
No School - Winter Break
No hay clases - Vacaciones de invierno
December 29
No School - Winter Break
No hay clases - Vacaciones de invierno
December 30
No School - Winter Break
No hay clases - Vacaciones de invierno
Letter from the Principal
Brian Valek
Dear FRMA families,
Welcome to the 2021-2022 school year! School begins for students this year on Wednesday, August 25, 2021. We have been working hard all summer to plan for a safe school opening and implement best practices to mitigate the risks associated with COVID-19.
Carta del Director
Brian Valek
Estimadas familias de la Fred Rodgers Magnet Academy,
¡Bienvenidos al año escolar del 2021-2022! Las clases comienzan para los estudiantes, este año, el miércoles 25 de agosto del 2021. Hemos estado trabajando duro todo el verano, para planificar una apertura escolar segura e implementar las mejores prácticas, para mitigar los riesgos asociados con el COVID-19.
Fred Rodgers Academy
Alrededor de East Aurora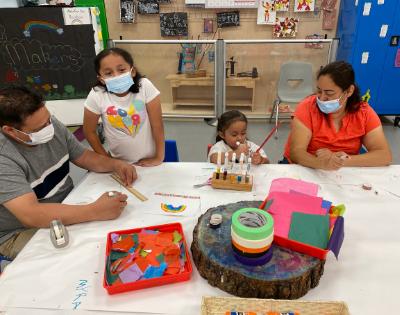 June 21, 2022
Jumpstart's Baby Tomcat Family Night
La Noche Familiar de Bebés Tomcat de Jumpstart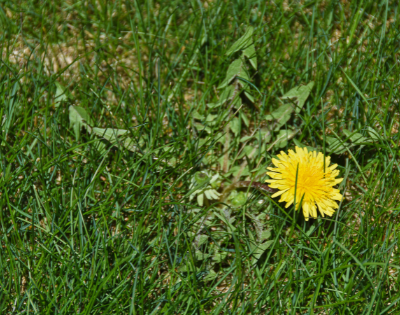 June 20, 2022
Notification of Weed Spraying
Notificación de fumigación de hierbas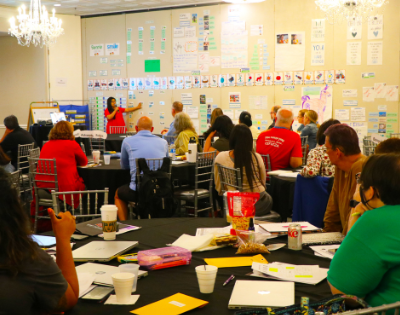 June 13, 2022
Dual Language Instructors Gear Up for Year Three
Los instructores de lenguaje dual se preparan para el tercer año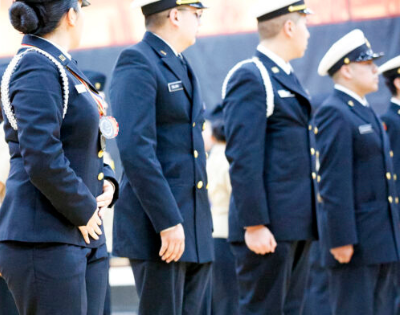 June 13, 2022
NJROTC Program Earns Distinguished Unit Ribbon
La unidad de NJROTC gana la cinta de unidad distinguida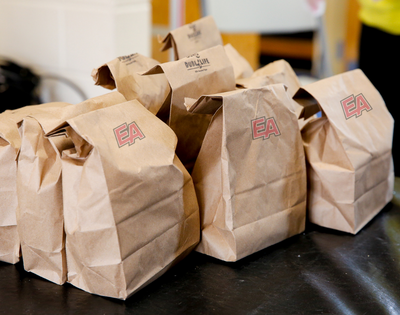 June 7, 2022
Free Summer Meals, Beginning June 13
Comidas en el verano gratis, empezando 13 de junio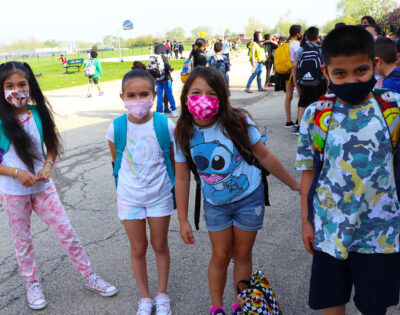 June 3, 2022
School's Out, Tomcats Celebrate
Se terminó la escuela, los Tomcats celebran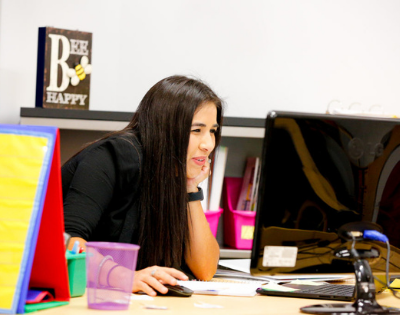 June 2, 2022
We're hiring teachers!
¡Estamos contratando maestros!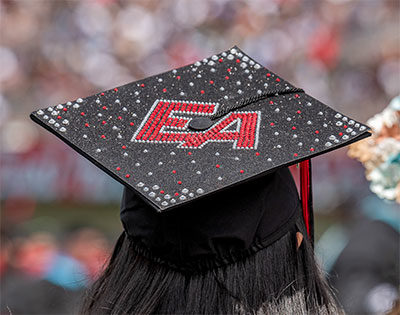 June 2, 2022
EAHS Class of 2022 Graduation Live Stream
Transmisión en vivo de la Graduación EAHS del 2022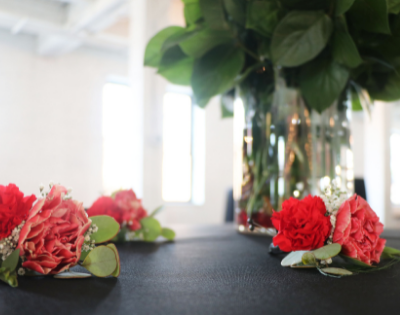 May 30, 2022
Together We Shine Celebrates Retirees, Educators in D131
Together We Shine (Juntos Brillamos) celebra a los jubilados y educadores del D131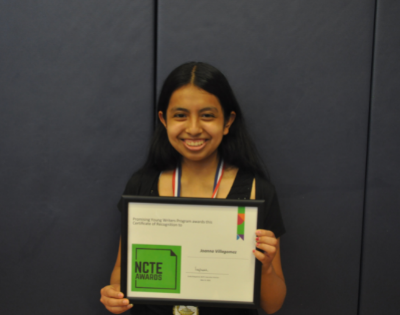 May 27, 2022
Fred Rodgers Magnet Academy Student Named Promising Young Writer
Estudiante de Fred Rodgers Magnet Academy, nombrada como Joven Escritora Prometedora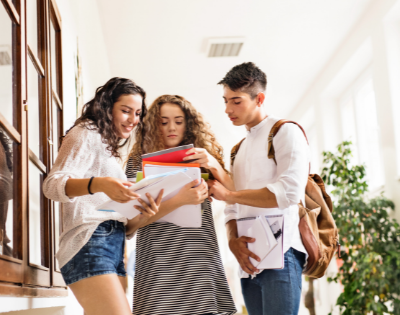 May 26, 2022
Sin Excusas, Spanish Presentation
Desayuno motivacional para padres e hijos, Sin Excusas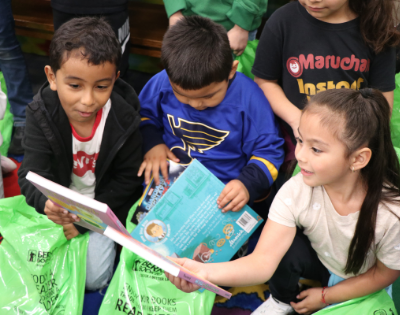 May 26, 2022
New Books Delivered to Elementary and Middle School Students
Entrega de nuevos libros a estudiantes de primaria y secundaria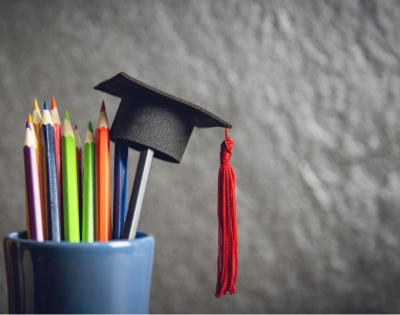 May 24, 2022
2022 Middle School Promotion Ceremonies
Las ceremonias de promoción de escuelas secundarias 2022
Happening at Fred Rodgers