Best & Brightest
Mejor y más brillante

Virtual Internet Safety Workshops
Talleres virtuales de seguridad en Internet

Meal distribution for students
Distribución de comidas para estudiantes

Full Remote Learning Through November 4
Aprendizaje remoto completo hasta el 4 de noviembre
December 18
Half Day for Students (All Remote Learning) - School Improvement
Medio Día de Asistencia estudiantil - Mejoramiento escolar
December 21
No School - Winter Break
No hay clases - Vacaciones de invierno
December 22
No School - Winter Break
No hay clases - Vacaciones de invierno
December 23
No School - Winter Break
No hay clases - Vacaciones de invierno
December 24
No School - Winter Break
No hay clases - Vacaciones de invierno
December 25
No School - Winter Break
No hay clases - Vacaciones de invierno
December 28
No School - Winter Break
No hay clases - Vacaciones de invierno
December 29
No School - Winter Break
No hay clases - Vacaciones de invierno
December 30
No School - Winter Break
No hay clases - Vacaciones de invierno
December 31
No School - Winter Break
No hay clases - Vacaciones de invierno
January 1
No School - Winter Break
No hay clases - Vacaciones de invierno
January 4
No School - Institute Day
No hay clases - Día del instituto
February 15
No School - Presidents Day - District Closed
No hay clases - Día del presidente - Distrito Cerrado
February 24
Parent Teacher Conferences
Conferencias de Padres
February 25
Half Day for Students (All Remote Learning)
Medio Día de Asistencia estudiantil
February 26
No School - Institute Day
No hay clases - Día del instituto
February 26
County Wide Institute Day
County Wide Institute Day
March 25
Start of Fourth Quarter
Inicio del cuarto trimestre
March 29
No School - Spring Break
No hay clases - Vacaciones de primavera
March 30
No School - Spring Break
No hay clases - Vacaciones de primavera
Letter from Principal
Lisa Skelly
Dear Families,
On behalf of the Fred Rogers Magnet Academy staff and school community, I would like to welcome you to the 2020-2021 school year. I am Lisa Skelly and I am thrilled to be joining the Magnet family as the interim principal for this school year.
While this school year will hold opportunities for growth and success, it may also bring new challenges to our students. We will support and encourage each child, continuing to uphold the District's mission – "To educate and empower all students to meet their full potential"
Carta de la Directora Lisa Skelly
Estimadas Familias,
En nombre del personal de Fred Rogers Magnet Academy y la comunidad escolar, me gustaría darle la bienvenida al año escolar, del 2020-2021. Soy Lisa Skelly y estoy encantada de unirme a la familia Magnet, como directora interina, para este año escolar.
Si bien este año escolar brindará oportunidades de crecimiento y éxito, también puede traer nuevos desafíos a nuestros estudiantes. Apoyaremos y alentaremos a cada niño, continuando manteniendo la misión del Distrito: "Educar y capacitar a todos los estudiantes, para que alcancen su máximo potencial"
Fred Rodgers Academy
Alrededor de East Aurora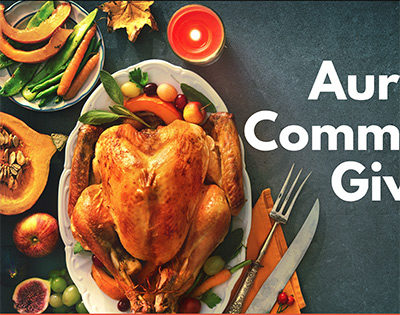 November 16, 2020
Food Pantry Holiday Meal distribution
Distribución de comida festiva en la despensa de alimentos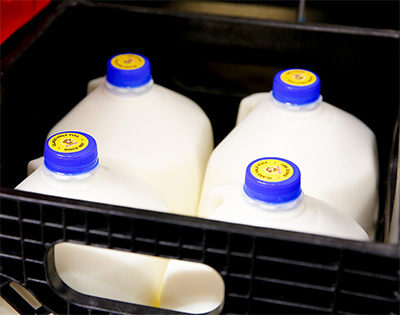 November 16, 2020
Food Pantry at East High closed Saturday, November 21
Despensa de alimentos de East High cerrada sábado, noviembre 21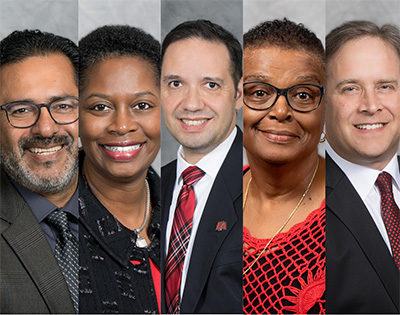 November 10, 2020
Celebrating School Board Members Day
Celebrando el día de los miembros de la junta escolar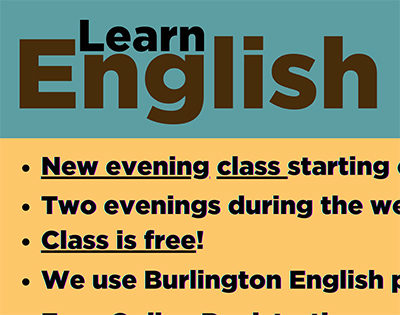 November 2, 2020
Free English language classes
Clases gratuitas de inglés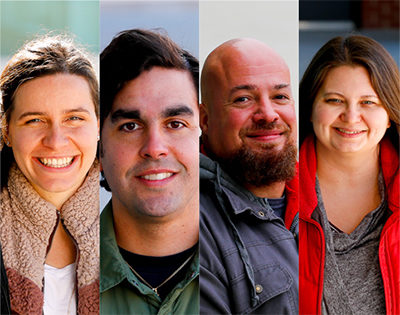 November 2, 2020
District celebrates Those Who Excel
El Distrito celebra los que Sobresalen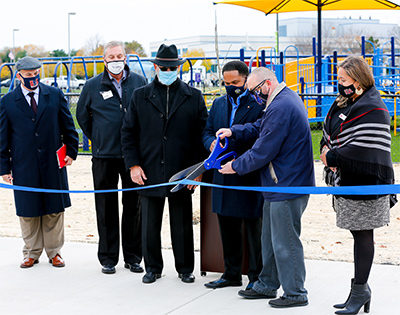 October 29, 2020
Hope D. Wall Playground Ribbon Cutting Ceremony
Ceremonia de Corte de Listón para Patio de Recreos de Hope D. Wall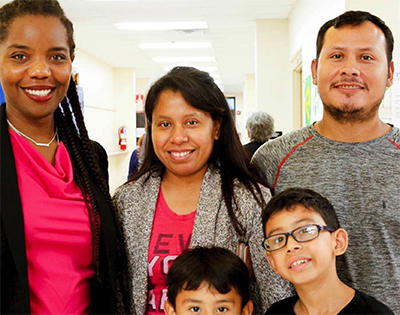 October 22, 2020
Virtual Parent Teacher Conferences Oct. 29-30
Conferencias de Padres y Maestros Virtual octubre 29-30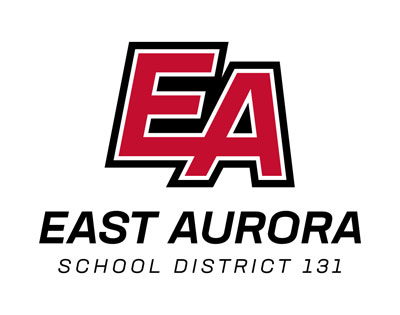 October 20, 2020
Virtual Parent University
Universidad de Padres Virtual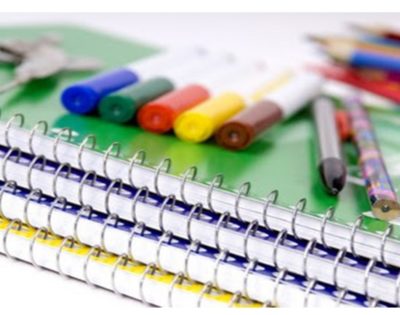 October 19, 2020
SUPPLY KIT DISTRIBUTION
DISTRIBUCIÓN DE KITS DE SUMINISTROS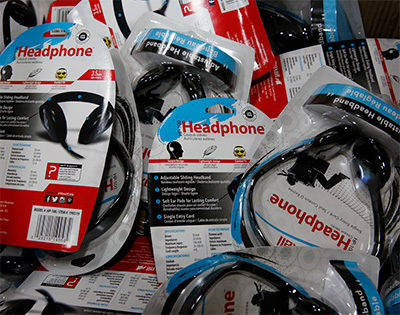 October 16, 2020
K-12 Supply Kit distribution Oct. 20-22
Distribución del kit de suministros K-12 del 20 al 22 de octubre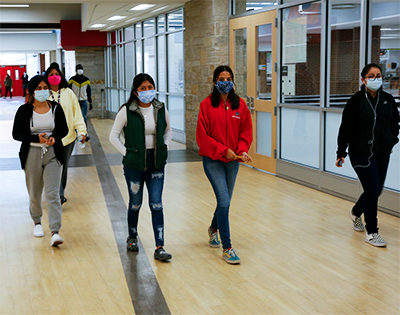 October 15, 2020
Tomcat seniors take the SAT
Los seniors Tomcat toman el SAT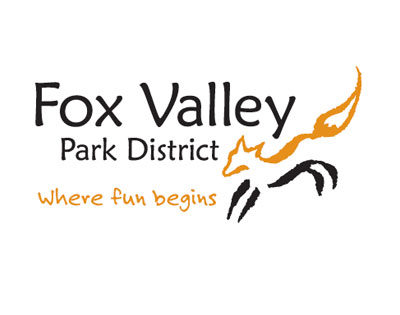 October 14, 2020
Child Care partnership with Fox Valley Park District
Asociación de Cuidado Infantil con el Distrito del Parque Fox Valley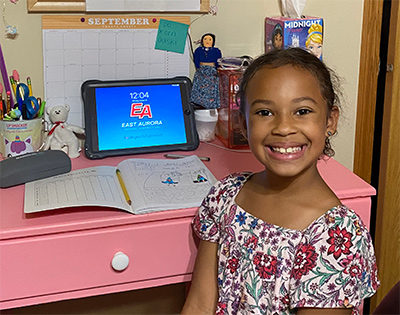 October 9, 2020
Full day remote learning for second quarter
Aprendizaje remoto de día completo, para el segundo trimestre
Happening at Fred Rodgers