Skip to main content
December 5
Fix-It/MakerSpace Club
Club Fix-It/MakerSpace
2:45p
December 5
Student Council
consejo estudiantil
2:45p
December 6
Tech Club
Club tecnológico
2:45p
December 6
National Junior Honor Society (NJHS)
Sociedad Nacional de Honor Juvenil (NJHS)
2:45p
December 7
Math Team
Equipo de Matemáticas
2:45p
December 7
Yearbook Club
Club del anuario
2:45p
December 7
Globetrotters Club
Club de trotamundos
2:45p
December 8
Chess Club
Club de Ajedrez
2:45p
December 12
Fix-It/MakerSpace Club
Club Fix-It/MakerSpace
2:45p
December 13
Tech Club
Club tecnológico
2:45p
December 14
Yearbook Club
Club del anuario
2:45p
December 14
Newspaper Club
Club de periódicos
2:45p
December 14
AFRICAN AMERICAN PARENT ASSOCIATION (AAPA) Nov. 9 Mtg Cancelled
ASOCIACIÓN DE PADRES AFROAMERICANOS (AAPA) La reunión prevista para el 9 de noviembre ha sido CANCELADA.
5:30p
December 15
Chess Club
Club de Ajedrez
2:45p
December 19
Fix-It/MakerSpace Club
Club Fix-It/MakerSpace
2:45p
December 19
Student Council
consejo estudiantil
2:45p
December 20
Tech Club
Club tecnológico
2:45p
Letter from the Principal
Brian Valek
Dear FRMA Families,
It is with great pride that I announce that Fred Rodgers Magnet Academy has been designated as an Exemplary School by the Illinois State Board of Education (ISBE) for the 22-23 school year. This designation represents that our school is recognized as performing in the top 10% of all middle schools in the state of Illinois. This is the second consecutive year our school has earned this honor, the highest ranking awarded by the ISBE.
Carta del Director Brian Valek
Estimadas familias de FRMA,
Con gran orgullo anuncio que Fred Rodgers Magnet Academy ha sido designada como Escuela Ejemplar por la Junta de Educación del Estado de Illinois (ISBE) para el año escolar 22-23. Este nombramiento significa que nuestra escuela se encuentra entre el 10% de las mejores escuelas secundarias del estado de Illinois . Este es el segundo año seguido que nuestra escuela ha obtenido este honor, la clasificación más alta otorgada por la ISBE.
Fred Rodgers Academy
Alrededor de East Aurora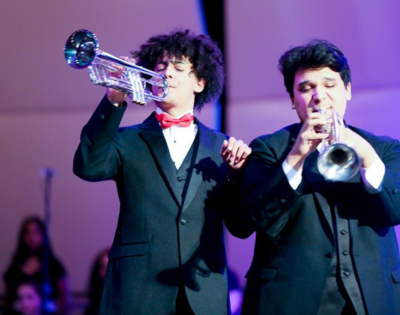 November 27, 2023
EAHS Prism Concert December 7 and 9
EAHS Concierto Prism el 7 y 9 de Diciembre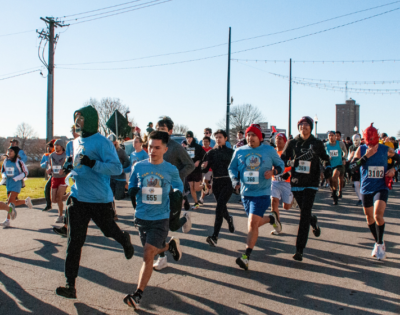 November 20, 2023
Over 1,000 Community Members Participate in Tom-A-Hawk Turkey Trot
Más de 1,000 miembros de la comunidad participan en el Tom-A-Hawk Turkey Trot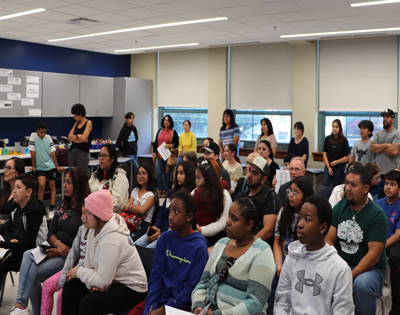 November 20, 2023
Council of Ambassadors For All Parents (CAAP)
Consejo de Embajadores para Todos los Padres (CAAP)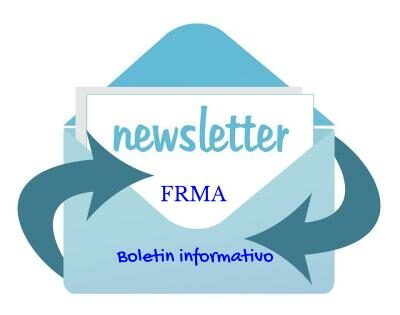 November 17, 2023
Parent Newsletter - November 17
Boletín Informativo para padres - 17 de noviembre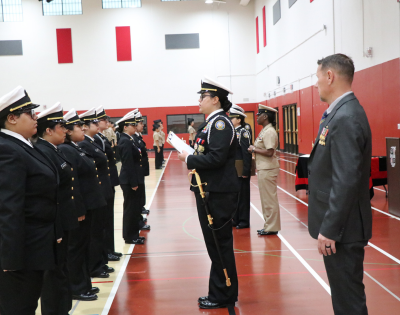 November 16, 2023
EAHS NJROTC Cadets Pass Annual Military Inspection
Los Cadetes de EAHS Pasan la Inspección Militar Anual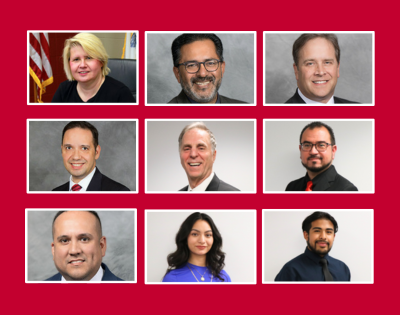 November 15, 2023
School Board Members Day November 15
Día de los miembros de la Junta de Educación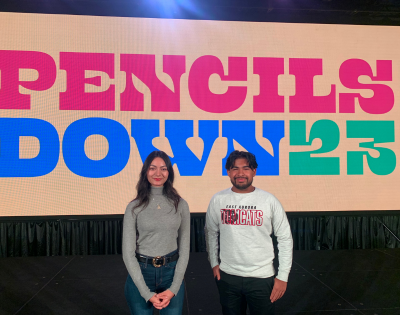 November 14, 2023
Student School Board Members Panelists at College Board Conference
Miembros de la Junta Escolar de Estudiantes Panelistas en la Conferencia del College Board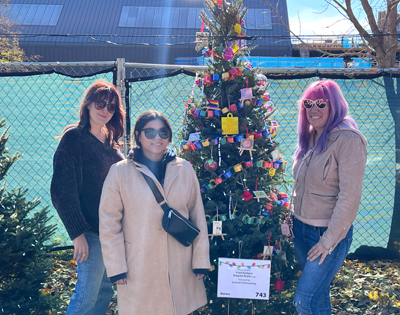 November 13, 2023
FRMA Sponsors Brookfield Zoo Community Tree November 11
FRMA Patrocina el Árbol de la Comunidad del Brookfield Zoo 11 de Noviembre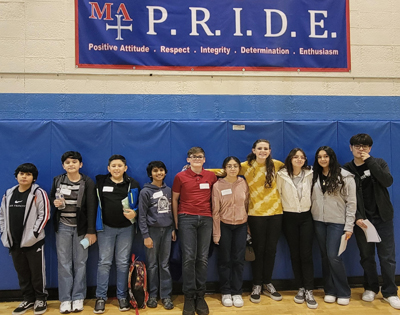 November 13, 2023
Math Team Battles at Math Contest November 11
El Equipo de Matemáticas compite en el Concurso de Matemáticas el 11 de noviembre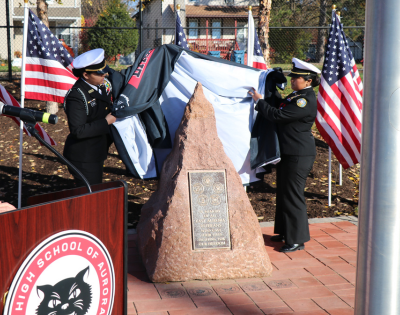 November 9, 2023
Memorial Unveiling for East Aurora Veterans
Inauguración del Monumento a los Veteranos de East Aurora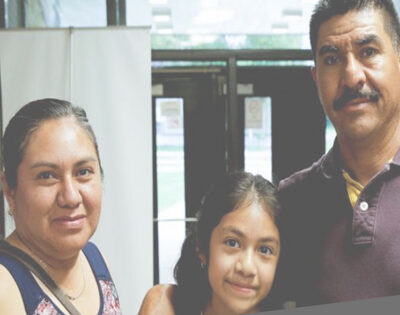 November 9, 2023
Bilingual Parent Advisory Council (BPAC)
Consejo Asesor de Padres Bilingües (BPAC)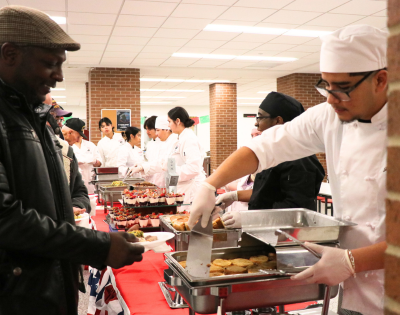 November 8, 2023
Special EAHS Ceremony and Breakfast for Veterans
Ceremonia especial de EAHS y desayuno para veteranos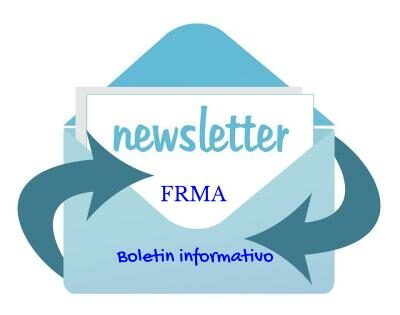 November 8, 2023
Parent Newsletter - November 8
Boletín Informativo para padres - 8 de noviembre
Happening at Fred Rodgers